Meet the Team
Dr. Daniel Turack D.C., M.S.H.N.
Dr. Daniel Turack D.C., M.S.H.N, is a Chiropractor and Nutritionist that has a deep interest in the health of the human body. He has extensive post graduate training in Manual therapy techniques including soft tissue diagnosis and treatment, functional movement assessment, rehabilitation, as well as functional nutrition, detoxification and lab diagnostic work. When treating patients, Dr. Dan takes great pride in their whole body health as well as their families. He will work with you to establish an appropriate course of treatment and clearly defined goals that will track your progress throughout care. Dr. Dan has a special interest in amateur and professional athletes, and works with them to optimize their performance and extend their careers. In his free time, Dr. Dan enjoys Crossfit, exercising, snowboarding, wakeboarding, and anything that is outside and active.
Professional Resume:
2003-2007 University of Pittsburgh – Bachelor of Science in Biology (B.S.)
2007-2010 New York Chiropractic College – Doctor of Chiropractic (D.C.)
2010-2012 University of Bridgeport – Masters of Science in Human Nutrition (M.S.H.N)
Extracurricular Seminars:
Restorative Breathing and core activation – May 2014
NeuroKinetic Therapy Level 1 – September 2013
Selective Functional Movement Assessment – March 2013
Functional and Kinetic Treatment with Rehab (FAKTR) – May 2010
Graston Technique Module 1 – September 2009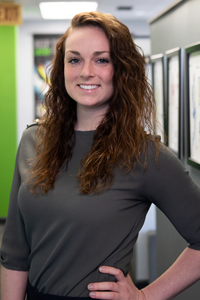 Dr. Emily Brady, D.C.
Dr. Emily Brady, D.C., earned her Doctorate of Chiropractic from Palmer College of Chiropractic, which is the founding college of chiropractic medicine. Dr. Emily became extremely passionate about Chiropractic after experiencing the benefits of treatment first hand while recovering from her own serious sports injuries. Enduring countless months of rehab and various types of doctor visits, she found the most specific and integrative care she received was from her chiropractor. Dr. Emily has sought out to do the same, and make a difference for the vast number of patients who go through health care systems that merely mask individual symptoms instead of evaluating the body as a whole. Whether a patient is working towards getting through a work day pain-free or competing at their highest level of physical fitness, Dr. Emily will evaluate and establish an appropriate care plan to ensure optimal health and wellness to each individual. Outside of the office, you can find Dr. Em on a soccer field, enjoying exercise, cheering on Pittsburgh sports teams, or getting active outdoors!
Professional Resume:
2011-2015 University of Pittsburgh – Bachelor of Science in Biology (B.S.)
2015-2018 Palmer College of Chiropractic – Doctor of Chiropractic (D.C.)
Extracurricular Seminars:
Charrette Extremity Adjusting – September 2018
Chiropractic Sports Sciences Symposium – April 2017
Motion Palpation Institute Seminar – February 2017
World Congress of Chiropractic Students – July 2017 & July 2018
Palmer Sports Council Elective – 2015-2018
Instrument Assisted Soft Tissue Method (IASTM) – November 2018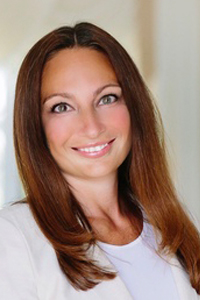 Elina Murphy, M.S., C.N.S., L.D.N.
Elina Murphy, MS, CNS, LDN is a Certified Nutrition Specialist certified by the Board for Certification of Nutrition Specialists and a Licensed Dietitian/Nutritionist.  She has always been interested in the science of Nutrition but really developed a passion for it after the birth of her first child and starting CrossFit.  At that time she began to understand food more as the fuel needed to power her workouts as well as the importance of proper nutrition for her growing family.  Elina joined Dr. Dan's team while finishing up her Masters in Nutrition and Human Performance and has been there ever since. She continues to stay on top of new developments in the field of Nutrition and Functional Medicine by attending various seminars and following the latest research.  Elina sees being healthy and active as a gift and wants to help others feel their best.  There is nothing more rewarding than to help someone take charge of their health.  In her free time, Elina enjoys being outside, working out, trying new recipes, and chasing after her two boys.
Preston Miller
Preston Miller was born and raised in Somerset Pennsylvania and in 2018 I decided to make the jump to Pittsburgh. Since coming to Pittsburgh I have acquired my personal training certification and have been training others ever since. Some of my hobbies include watching football, playing soccer, riding my bike, and bodybuilding. Right now my biggest personal goal is to compete in multiple bodybuilding shows in 2021 and earn my pro card, which is very exciting for me because I've wanted to compete since 2015. I have been training and learning about bodybuilding for the last 8 years and doing so has led me to my ultimate passion which is training others and helping people to achieve their goals. Whether the goal is to lose weight, gain muscle, get stronger, or function better in everyday life, nothing is more exciting for me than to watch a client take steps toward their goals and develop a newfound confidence in themselves. I feel so incredibly fortunate to be a part of the team here at Turack Chiropractic and Beat Fitness. Dr. Dan and his staff really make this place feel like home. I look forward to meeting and working with every single one of you. Stop in and let's chat about your goals!