Meet the Team
Daniel Turack D.C., M.S.H.N.
Daniel Turack D.C., M.S.H.N, is a Chiropractor and Nutritionist that has a deep interest in the health of the human body. He has extensive post graduate training in Manual therapy techniques including soft tissue diagnosis and treatment, functional movement assessment, rehabilitation, as well as functional nutrition, detoxification and lab diagnostic work. When treating patients, Dr. Dan takes great pride in their whole body health as well as their families. He will work with you to establish an appropriate course of treatment and clearly defined goals that will track your progress throughout care. Dr. Dan has a special interest in amateur and professional athletes, and works with them to optimize their performance and extend their careers. In his free time, Dr. Dan enjoys Crossfit, exercising, snowboarding, wakeboarding, and anything that is outside and active.
Professional Resume:
2003-2007 University of Pittsburgh – Bachelor of Science in Biology (B.S.)
2007-2010 New York Chiropractic College – Doctor of Chiropractic (D.C.)
2010-2012 University of Bridgeport – Masters of Science in Human Nutrition (M.S.H.N)
Extracurricular Seminars:
Restorative Breathing and core activation – May 2014
NeuroKinetic Therapy Level 1 – September 2013
Selective Functional Movement Assessment – March 2013
Functional and Kinetic Treatment with Rehab (FAKTR) – May 2010
Graston Technique Module 1 – September 2009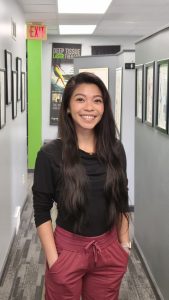 Chynna Chan, D.C.
Chynna Chan, D.C., attended Slippery Rock University, where she earned her Bachelor of Sciences in Exercise Science. From there, she went on to obtain her Doctor of Chiropractic from the Northeast College of Health Sciences, graduating with honors and awards, including the 2021 Student of the Year award, as well as the Frank E. Dean Memorial award. She was also the president of the Rehab2Performance club, and earned her certifications in Advanced Whole Foods Nutrition and Sports & Human Performance.
Dr. Chynna has always been passionate about sports performance and rehab, especially after experiencing two ACL tears & reconstruction surgeries while playing lacrosse from the high school to collegiate level. She is dedicated to helping you recover from any injuries, assessing and treating the areas of the complaints using chiropractic care, as well as assessing your overall functionality to help you level up your fitness. In her free time, Dr. Chynna enjoys watching the UFC, hiking, and getting up and active!
Professional Resume:
2013 – 2017 Slippery Rock University – Bachelor of Science in Exercise Science (B.S.)
2018 – 2021 Northeast College of Health Sciences – Doctor of Chiropractic (D.C.)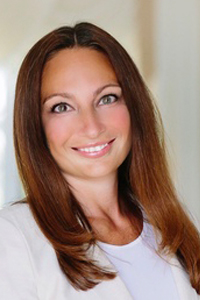 Elina Murphy, M.S., C.N.S., L.D.N.
Elina Murphy, MS, CNS, LDN is a Certified Nutrition Specialist certified by the Board for Certification of Nutrition Specialists and a Licensed Dietitian/Nutritionist.  She has always been interested in the science of Nutrition but really developed a passion for it after the birth of her first child and starting CrossFit.  At that time she began to understand food more as the fuel needed to power her workouts as well as the importance of proper nutrition for her growing family.  Elina joined Dr. Dan's team while finishing up her Masters in Nutrition and Human Performance and has been there ever since. She continues to stay on top of new developments in the field of Nutrition and Functional Medicine by attending various seminars and following the latest research.  Elina sees being healthy and active as a gift and wants to help others feel their best.  There is nothing more rewarding than to help someone take charge of their health.  In her free time, Elina enjoys being outside, working out, trying new recipes, and chasing after her two boys.